Insulation Removal
Insulation Removal and Attic Cleaning Foam Removal Removing Attic Insulation Service And Cost in Las Vegas NV
Las Vegas Hauling Junk & Moving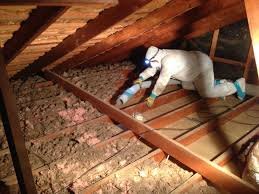 Looking for insulation removal services near Las Vegas NV? Call Las Vegas Hauling Junk & Moving for free estimates and pricing! Our insulation removal services offer the extraction and removal of old or new cellulose fiber, fiberglass, and polyester batt insulation. We then remove all dust and dirt from your ceiling attic before you proceed with your insulation upgrades and repairs. Don't attempt to remove old attic insulation yourself; let the experts at Las Vegas Hauling Junk & Moving Attic Guys take care of the mess. Cost of Insulation Removal? Free estimates! Call today or schedule Insulation Removal online fast! Best junk removal and hauling company in Las Vegas NV!
REQUEST A QUOTE NOW! CONTACT US!
Attic Insulation Removal Ceiling Insulation Removal Las Vegas
Looking for insulation removal? Removing attic insulation is the first step in our integrated attic-cleaning solution. If your attic has old or dirty insulation, it may be time to get it looked at and replaced. Old attic insulation is often inefficient and could lead to unnecessarily high energy bills. Dirty attic insulation, on the other hand, could have been the result of pests like rodents and birds that contaminated the insulation, which can lead to an unhealthy home. If either of these situations are the case, it's time to remove insulation from attic spaces to maximize the safety and energy-efficiency of your house. Las Vegas Hauling Junk & Moving Attic Guys offers a professional service that will remove the old insulation materials from your attic in a controlled way, without any disturbance to the rest of your home.
We Remove Blown-In Insulation
Our attic insulation removal service involves the use of a custom-designed, high-powered vacuum, which is connected to a very long hose. All of the dust and debris can be suctioned up safely and efficiently and collected in a large-volume filter bag, which is specifically designed to collect the insulation material. This material is then placed outside of the home. With such technology, removing blown-in insulation is a safer task.
We Remove Batt Insulation
If the attic in your home currently has batt insulation, Las Vegas Hauling Junk & Moving can also remove this for you. This is often done by placing the insulation in contractor trash bags and manually removing it from the attic (as you see here). This still requires a professional approach in order to avoid any possible dust contamination or potential health risks.
Let the Experts Handle Removing Attic Insulation
There are several reasons why doing this yourself is not a safe option for most homeowners. Problems can occur if you try the removal yourself without adequate protection and expertise. For instance, should pests or rodents have gotten into your insulation, stirring up dust and fecal matter might lead to contracting potentially fatal diseases. Also, not everyone is familiar with the appearance of some potentially dangerous materials that older insulation has been made out of, such as asbestos and older fiberglass products, which can be very dangerous to work with without protective equipment. Also, with blown-in insulation removal, it's often the case that the insulation can be higher than the joists in your ceiling, which makes it difficult to see where you are walking. Although it is tempting to try to remove the loose fill or batts yourself, there is a very real chance that you could end up causing accidental damage such as stepping through your ceiling!
Choose the Professional Contractors: Las Vegas Hauling Junk & Moving attic insulation removal
Allow the professionals to go about removing insulation from attic and crawl spaces for you. Using experts like Las Vegas Hauling Junk & Moving really does make a difference and helps avoid the risk of contamination, which can happen when trying to remove insulation material directly from the attic or crawl space through the inside of the building rather than channeling it outside using a high-powered vacuum. Whether we're dealing with batts or removing blown-in insulation, we go about getting rid of this waste in the safest way possible. Contact us today to get a free estimate at Las Vegas Hauling Junk & Moving
LAS VEGAS HAULING JUNK & MOVING
REQUEST FREE INFORMATION NOW. CLICK HERE!