Side By Side Fridge/Freezer Removal Service
Talk about your old fridge/freezer sitting in a corner of your kitchen taking up some useful space that definitely could be used for a better purpose but cannot figure out a good service to choose from? Well worry no more because Las Vegas Hauling Junk & Moving brings you the most reliable and the most professional fridge/ freezer removal services in the neighborhood. We provide the most dedicated services in Las Vegas NV. Our team will cater to all your needs without causing you any trouble. 
Free estimates. Call us now or book online quickly!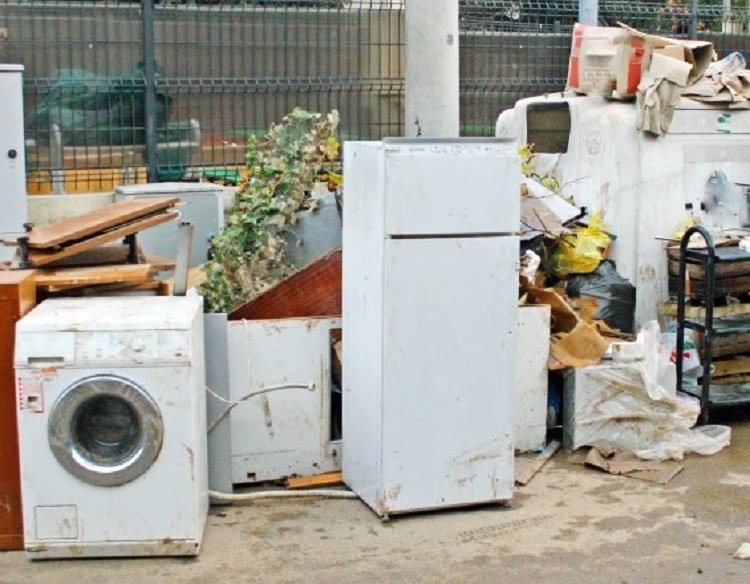 Our fridge/ freezer removal services are the best throughout NV.  Not only do we specialize in removal service but our team of electrical experts also caters to any queries you may have regarding your fridge problems. Well it's necessary to remove the old fridge/ freezer because after a certain amount of time they start causing problems such as not cooling your foods properly and certain others. And these problems slowly become permanent. So it's better to take care of them in time. So got a change of mind to get your fridge/ freezer removed by the best service? Give us a call at Las Vegas Hauling Junk & Moving and we'll be more than happy to help you out.
Here's a list of the services we provide:
Removal of old fridge/ freezers.
Repairing any possible damages to keep the fridge in running condition.
Disposing off the removed fridge to the disposal without causing you any trouble.
SOME OF THE COMMERCIAL ENVIRONMENTS WE SERVE
Home and Residential
Business and Office
Property Clean outs
Commercial and other
Side By Side Fridge/ Freezer Removal Services near me
LAS VEGAS HAULING JUNK & MOVING
REQUEST FREE INFORMATION NOW. CLICK HERE!