TV Recycling
Local TV Recycling Service and Las Vegas Affordable Responsible TV Haul Away
Las Vegas Hauling Junk & Moving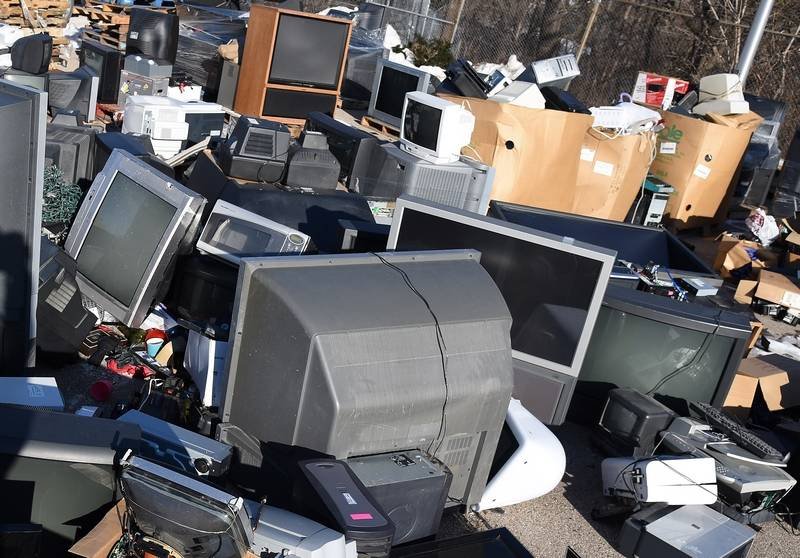 Looking for a TV recycling place in Las Vegas NV to get rid of your old TV? Las Vegas Hauling Junk & Moving is local Las Vegas TV recycling company. We pick up and haul away console tvs, projection TVs, heavy bulky old TVs and recycle them. Our prices are as low as $19. Best TV recycling service! Cost Of TV Recycling? Free Estimates! Call Today Or Schedule TV Recycling Online Fast!
RESPONSIBLE TV RECYCLING IN LAS VEGAS
Las Vegas Hauling Junk & Moving – TV Recycling
We are pleased to offer the citizens of Las Vegas proper disposal of their unwanted TVs, electronics in support of the Las Vegas Electronic Waste Recycling Act. It is important that these devices be managed at the end of their useful lives in such a way as to prevent harm to the environment, the communities in which the devices are disposed and the workers processing the equipment. At the same time, these devices contain material that can be used in the manufacturing of new products. Material such as steel, aluminum, plastic, copper and precious metals can be separated and returned to the marketplace, giving them new life in new products.
TVS ELECTRONIC DEVICES THAT CAN BE RECYCLED
Under Las Vegas state law, collection sites will accept:
TV
Projection TV
Console TV
Computer
Computer Printer
Computer Monitor
Portable Computer
TV & ELECTRONIC SCRAP RECYCLING LAS VEGAS
Recycling and disposing of TV & electronic waste properly is one of the most responsible and convenient ways to protect the environment. Although the average household in America in 2014 replaces its television every 5 years, most consumers (44 percent) upgrade their smartphones within two years. This indicates that electronic waste is growing by leaps and bounds across the nation.
Electronics contain hazardous and dangerous chemicals to the environment. Disposing of electronics improperly is not only unsafe for the environment but also illegal. In fact in 2011, Target paid the state of California more than $22 million for the improper disposal of consumer electronics. Electronics that are not disposed of properly often land in third world countries. Third world countries do not have the ability to dispose of hazardous and dangerous chemicals properly. Therefore, water and land become contaminated.
Partner with us and dispose of your electronic or e-waste properly to save the environment – and in many cases the world – One TV one laptop and mobile phone at a time!
Below is a list of items that are considered electronic waste:
High Grade Boards
Medium Grade Boards
Low Grade Boards
Finger Boards
Hard Drives
Disk Drives
Power Supplies
CPU Towers
Laptops
Printers
Mouse / Keyboards
TV Boards
Cell Phones
Las Vegas NV TV recycling near me
Boulder City NV TV recycling near me
Enterprise NV TV recycling near me
Henderson NV TV recycling near me
North Las Vegas NV TV recycling near me
Paradise NV TV recycling near me
Spring Valley NV TV recycling near me
Summerlin NV TV recycling near me
Sunrise Manor NV TV recycling near me
LAS VEGAS HAULING JUNK & MOVING
REQUEST FREE INFORMATION NOW. CLICK HERE!